We  joined my SiL and her 2 kids at Oaks Park today.  Twice a week they open at 9:30 (instead of noon) for just the 0-6 crowd.  They only man the kiddie rides, and I guess after the 2 hours they have a little snack time, although we didn't stay for that as Baby L needed to get home to nap.  (In fact, she passed out the second I put her in her car seat, even though it was early for nap time!)
I didn't get many pictures; picture taking with a toddler in arms is a difficult proposition.  Baby L only went on a few (mostly) gentle, flat rides.  Kidlet will go on any thing no matter how crazy looking 😉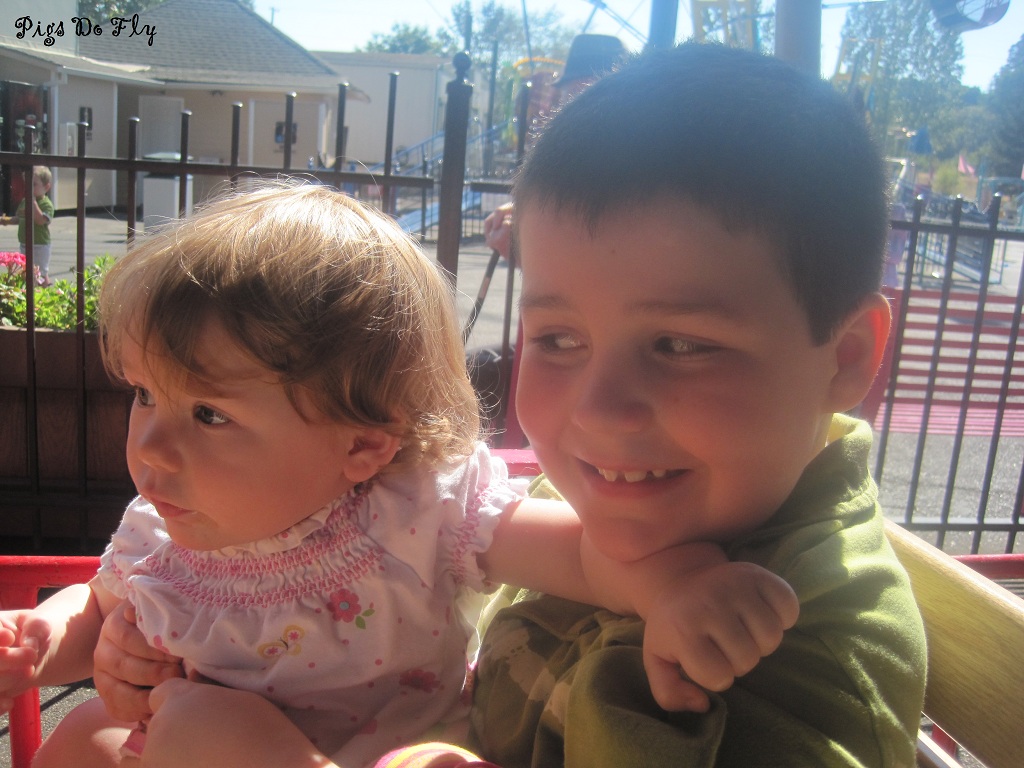 The kids on the train.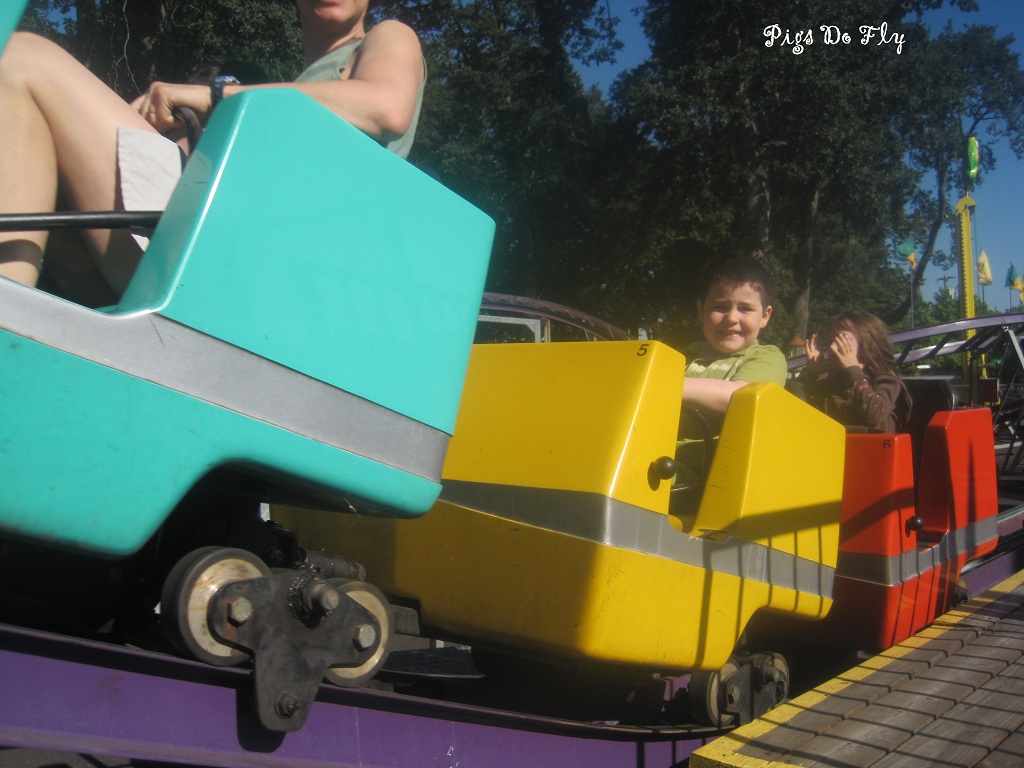 Kidlet couldn't get his cousin to ride with him on this mini roller coaster.  I said "are you sure you will be OK alone" when he decided he was going anyway.  I got SUCH a scathing look.  Of course, this is the kid who would have spent all day on Space Mountain when he was only 4, so I don't know why I asked! 😉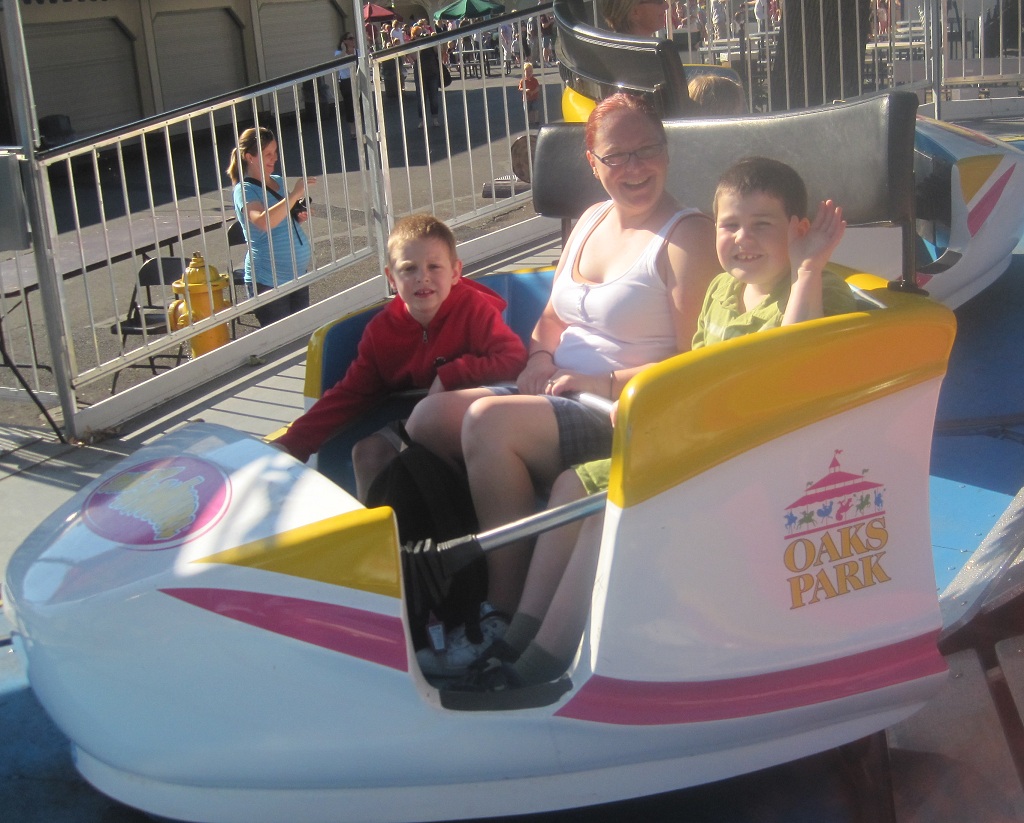 Cousin F, Aunt W, and Kidlet ont he tilt-a-whirl.  I actually look Baby L on this ride and she had a definite mixed reaction.  She clutched me and her looks varied from thrilled to terrified.