I had about 27 things to get done last night, none of which did get done.  Hubby had to go out after dinner to entertain his project manager who is in from the Chicago area (we're in Oregon), and keeping up with both kids and getting them both bathed and into bed took a lot longer than normal (DH usually takes care of Kidlet's nighttime routine).  By the time I had them both down and they were actually quiet and asleep, I was just so tired I just wanted to vegetate. 
Anyway, one of the things I didn't get done was bento prep, so when we all overslept this morning, I turned to the old standby — the 2 egg shaped cookie cutter pig.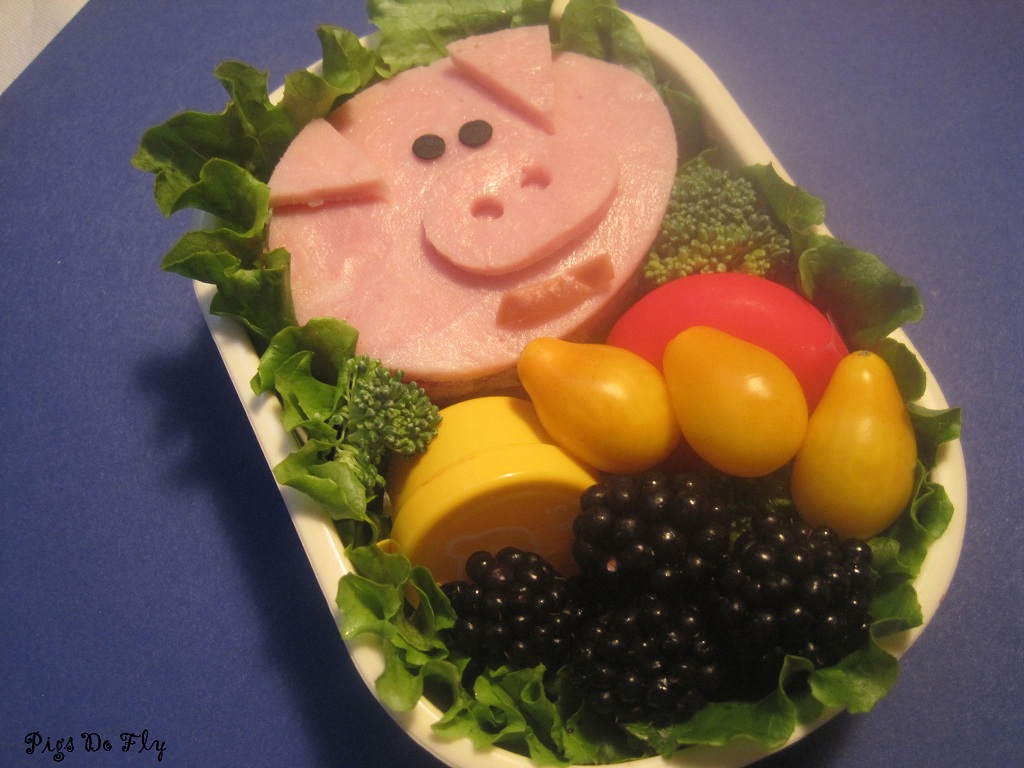 Ham and cheese piggy sandwich, baybel cheese, broccoli and yellow pear tomatoes, blackberries.
Linking this one to What's For Lunch Wednesday