10/02/2009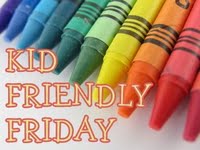 The other day while I was volunteering in the kidlet's classroom, I noticed that another child used the exact same AM snack container as we did.  Since they have snack outside right before recess, and the containers get dumped into a basket to be carried back inside, I figured we could end up getting the wrong container pretty easily.  What to do?  Well, I suppose that we could have put our name on ours with a sharpee, but whats the fun in that?!
Instead, I pulled out some opaque paint pens and let the kidlet go to town.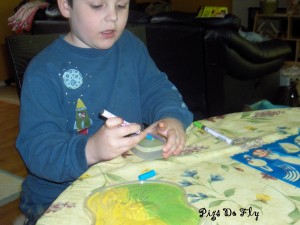 We had some stencils as well, and he started to use those, but then decided to color over everything in an abstract rainbow pattern.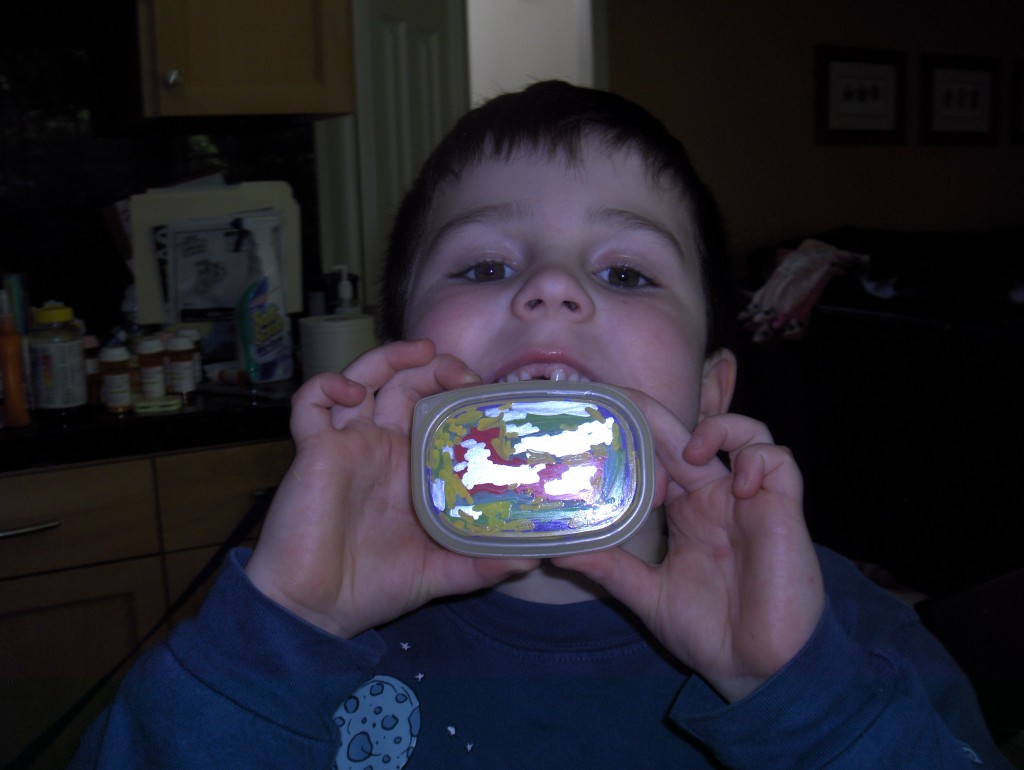 He wanted to do more, so we personalized one of his boxes I use for his bento lunches as well as some of the small tupperware containers that I use for ranch dip.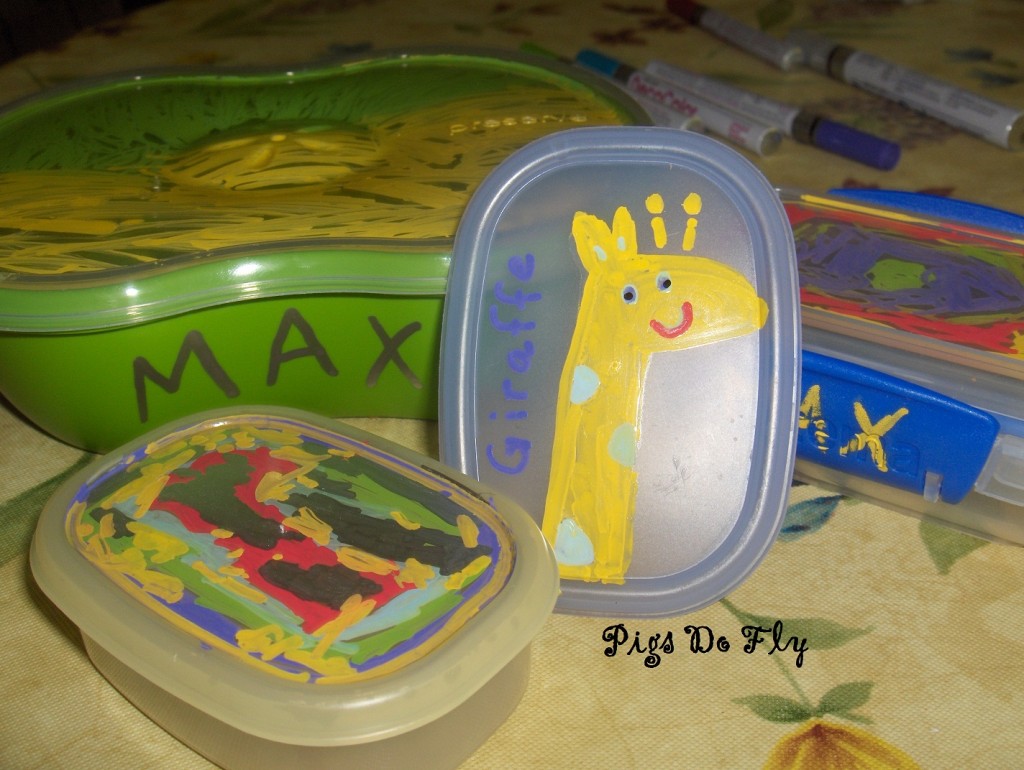 Paint pens are great for personalizing anything plastic.  We've also done his car carriers, lego bins, craft boxes, and toy containers.